Dedicated to restoring Bonaire's coral reefs
Since 2012, Reef Renewal Foundation Bonaire has been dedicated to restoring Bonaire's coral reefs through innovative coral nurseries and restoration techniques. Guided by these key priorities, we continue to restore Staghorn and Elkhorn corals, educate people from around the world about how they can help, and use the latest science and research to guide and shape our techniques.
Coral Restoration
Reef Renewal Foundation Bonaire works to restore and enhance the population of Acropora cervicornis and Acropora palmata in shallow waters along the coasts of Bonaire and Klein Bonaire.
Enhancing these populations occurs through two main concepts: 1) increasing the colony abundance of Acropora corals at site around the island; 2) preserving the island's genetic diversity by collecting from wild populations and housing them in our nursery.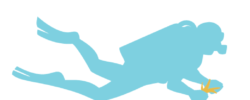 Outreach & Involvement
Network Building
Collaborate with institutions and organizations internationally to facilitate the exchange of information and develop best practices within the growing field of coral restoration.
Strengthen relationships with other coral restoration projects around the Caribbean, in turn strengthening all of our abilities to affect conservation change.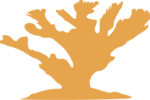 Research & Science
Work with partner research scientists and institutes to answer questions that will continue to advance our restoration methods.
Implement comprehensive monitoring programs using innovative and effective techniques to collect meaningful data.