Reef Renewal Foundation Bonaire (RRFB) is a non-profit organization with a mission to protect and assist the reefs' natural recovery by:
Propagating, outplanting and monitoring of genetically diverse corals
Developing new and innovative ways to carry out reef restoration on larger scales supported by research and collaborations worldwide
Capacity building through training events, both locally as well as internationally
For this job opportunity, RRFB is seeking to hire a new restoration technician in partnership with SECORE International (www.secore.org). The collaboration between these two non-profit organizations will allow the successful implementation of sexual and asexual coral propagation simultaneously, increasing the chances of large-scale restoration success. Through science, education and the engagement of local and international communities, this program focuses on a multidisciplinary approach to aid the recovery of coral reefs.
POSITION DESCRIPTION
The Restoration Technician (RT) will be a full-time position with Reef Renewal based in Bonaire. The RT will work within the team of RRFB on a daily basis, reporting directly to the Chief Operating Officer (CO) and to SECORE's Caribbean Restoration Coordinator (RC). During the coral spawning season, the RT will focus on larval propagation efforts in Bonaire, operating directly under the supervision SECORE's Caribbean Restoration Coordinator (RC). Other than assisting during larval propagation efforts in Bonaire, the RT will actively participate in both RRFB's and SECORE's restoration and outreach activities under the direct supervision of the CO and RC throughout the year.
Duties
Under direct supervision of SECORE's RC, RT will be assisting during SECORE's larval based restoration efforts on Bonaire. This includes assisting with gamete collections, setup and maintenance of coral rearing in situ basins (CRIBs), in- and ex- situ larval rearing, outplanting of recruits, and monitoring at outplanting sites.
Assisting with technology development to further restoration efforts on Bonaire.
Under direct supervision of RRFB's CO, RT will participate in restoration efforts including the maintenance of coral nurseries and outplant sites.
Play an active role in outreach and education of both RRFB's and SECORE's restoration efforts to both local and international communities.
Take charge of SECORE's data collection, analysis, and reporting in Bonaire. Assist in the same tasks when required for the RRFB team.
Play an active role in SECORE's regional capacity-building program. This includes participation in the organization of workshops and training events that are held in Bonaire and potentially at other locations.
Maintain communications with RC and CO, providing updates and reports as needed or requested.
Assist the Research Scientist (RS) in Curaçao with experiments, fieldwork and lab work when required.
Maintain a working knowledge of current technology, research and science relevant to the duties in the position. This may include publishing research results in peer-reviewed journals in collaboration with other RRFB/SECORE personnel and associates and/or presenting at relevant conferences and events.
Provide oversight and supervision to interns and volunteers.
RT will also perform other duties and responsibilities as may be reasonably requested or required by RC, OC or RS from time to time.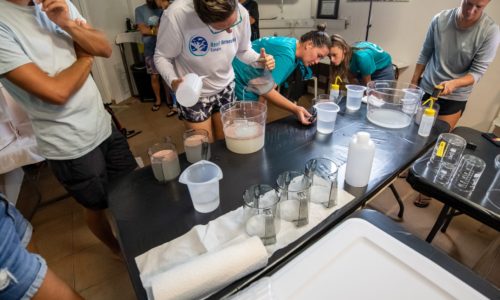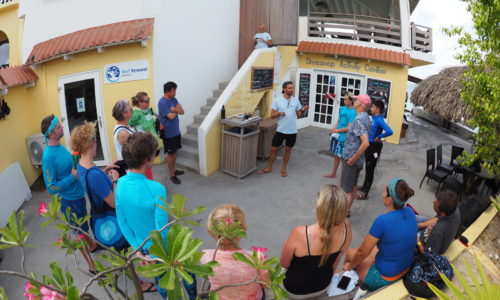 Degree in a related field (e.g., marine ecology/biology, aquaculture, environmental sciences), ideally with field experience in coral spawning and larval rearing work
Experience in (in situ) monitoring, data collection and analysis
Scuba dive master or instructor certified from an internationally recognized training agency with a minimum of 100 logged dives
Passionate about SECORE's and RRFB's shared mission to actively restore corals
Self-motivated and able to work independently
Ability to handle multiple assignments and meet deadlines
Excellent verbal and written communication skills in at least the English language.
Proficient using MS Office (Word, Excel, PowerPoint)
Preference will be given to applicants with boat handling experience
Valid passport and driver's license
Able to work in a very flexible environment with changing working hours and time off
Must be able to safely lift and carry at least 35 pounds
Must be eligible to work in Bonaire
Applicant will carry out both field- and lab-based tasks, directing divers, communicating tasks, which mostly occur under water. This job will sometimes include the ability to successfully supervise groups of divers with various levels of dive skills and certifications. High level of situational awareness for divers' safety and work efficiency is therefore crucial. This job entails working in a team, as well as independently. The successful applicant is therefore required to have excellent communication skills to his/her teammates, as well as to his/her direct supervisor. Applicants must have a positive working attitude, being self-motivated and reliable, and able to work in an ever changing and rapidly expanding field. Spawning work occurs during evening hours, and therefore flexibility during the spawning season is a key requirement. Working hours and days-off will be determined based on expected coral spawning times.
Application
Please provide a short cover letter that shows your interest to be part of the RRFB team in Bonaire. Present related experience concisely and directly addressing items in this position description. Please also include a detailed resume, when emailing your application to:
francesca@reefrenewalbonaire.org AND k.latijnhouwers@secore.org