Dedicated to restoring Bonaire's coral reefs
Since 2012, Reef Renewal Foundation Bonaire has been dedicated to restoring Bonaire's coral reefs through innovative coral nurseries and restoration techniques. Guided by our key priorities, we continue to restore multiple coral species, educate people from around the world about how they can help, and use the latest science and research to guide and shape our techniques.
Our techniques

We assist the recovery of deteriorated coral reef areas in Bonaire, using active coral restoration as a strategy to preserve and enhance the population of coral species.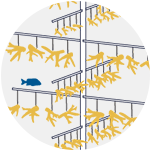 Coral Fragmentation
Coral propagation by fragmentation is a coral reef restoration technique that is based on the asexual reproduction of corals. It allows us to harness the natural process of fragmentation to propagate large numbers of corals.
Larval Propagation
We use coral sexual reproduction as a coral reef restoration method. This method increases the genetic diversity of corals on reefs scales up the number of corals we can outplant.
Do you want to get involved with coral restoration?
Have you ever wished you could give something back to the underwater world that has provided you with beautiful and fun experiences since the moment you learned to dive? Are you ready to dive for a worthy cause?
Thousands of corals are propagated through fragmentation and larval rearing techniques and strategically outplanted later to local degraded reefs on Bonaire, promoting genetic diversity.
Want to help?
The Adopt A Coral program is designed to provide a tangible way to engage in Reef Renewal Foundation Bonaire's restoration efforts. When adopting through the program, you are directly funding the restoration of Bonaire's reefs.
Every coral counts in our mission to restore the reefs





Last updated: September 2023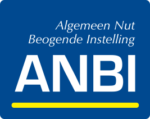 Reef Renewal Foundation Bonaire is a non-profit, non-governmental organization located in Bonaire. We have an official ANBI-status as designated by the Dutch Tax Administration (RSIN 825690468), and are accredited as a CAF America Validated Organization. Our Fiscal Identification Number is 303074802.