Meet the Reef Renewal Staff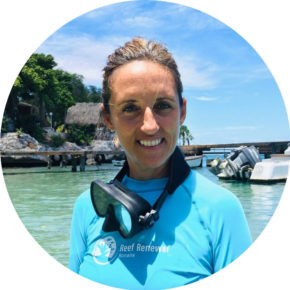 Chief Operating Officer
Francesca Virdis
Raised into a family of avid divers, Francesca received her scuba certification at early age. Her passion for the underwater world sparked a constant interest which led her to become a dive professional and receive a MSc. in Marine and Environmental Science from the University of Bologna, in Italy in 2004. After a few years of working as an environmental consultant, on June 2008, she decided it was time for a lifestyle change and closely connected to the ocean, so she took a career risk and moved to Bonaire.
Seeking new opportunities, in 2010, she was asked to get involved in the development of a coral restoration program on the island and since then she has been dedicating herself to the Reef Renewal Foundation Bonaire overall coordination. Francesca's love for the ocean and her dedication to reef restoration is a wonderful combination that leaves divers and volunteers happy to help, inspired to continue and excited to be part of the future of our reefs.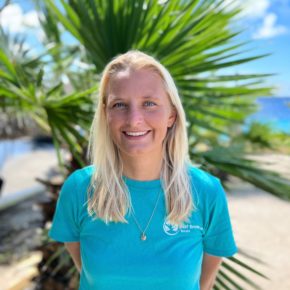 Operations Coordinator
Sanne Tuijten
Sanne has been visiting the Netherlands Antilles since she was 12 when she got her scuba certification in Curaçao. From a young age, she knew she wanted to become a marine biologist. When she found out that the Dutch University system did not offer a marine biology bachelor program, she moved to the UK to study Marine Biology at the University of Southampton. There she focused on subjects related to tropical ecosystems and coral reef ecology. She became president of the Student Dive Club and got used to diving in the cold and murky waters of the North Sea.
After receiving her Msc in 2020 she joined Reef Renewal Foundation Bonaire, eager to put her scientific knowledge to use for protecting and restoring coral reefs. She is "a fish in the water", as one says in Dutch, and enjoys everyday preserving Bonaire's reefs.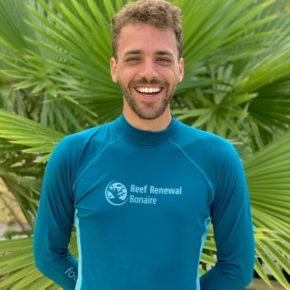 Reef Restoration Technician
Ernst Noyons
Ernst started his career as a webdeveloper, but after a couple of years sitting behind a computer, realized this wasn't the life for him. So, after getting his PADI certification, and falling in love with diving and the underwater world, he knew he was onto something. Wanting to dive with a purpose and to give something back, he started volunteering and doing internships with marine conservation organizations, which propelled him into this new career path. Since then, he became a dive instructor and has worked for marine conservation organizations in the Philippines and Madagascar. Here he taught monitoring techniques and fish and invertebrate species identification to volunteers and local staff.
Joining Reef Renewal Foundation in 2021, he looks to expand his knowledge about coral restoration and ecology. Ernst enjoys diving as much as he can, helping out wherever he can and learning new things every day.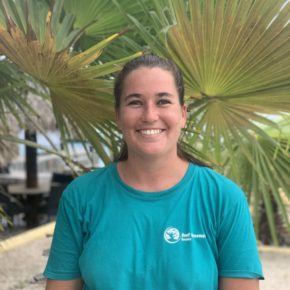 Reef Restoration Technician
Nina Le Trocquer
Nina's love for the sea and its wonders started very early in her life. Growing up on a Caribbean island and learning how to swim before she could walk it is naturally that diving became a passion. Her studies in marine biology brought her across Europe and around the Caribbean Sea. Hopping from island to island, she eventually dropped her suitcases on Curacao for two coral spawning seasons where she discovered the world of coral spawning work and research. Among the Secore team in Curacao, she learned the ins and outs of coral reef restoration work and larval propagation techniques. It's also where she met Francesca and learned about Reef Renewal Foundation Bonaire.
Through her experiences and encounters, she decided that putting her passion and knowledge at the service of the reefs was what she was aspiring to do and that's why she joined the Reef Renewal Bonaire's team.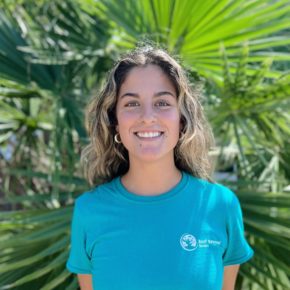 Communication & Development Officer
Caitie Reza
Originally from Southern California, Caitie grew up fascinated by the creatures and places she saw in nature documentaries and magazines. After studying Zoology at Michigan State University, Caitie relocated to Guam to study an invasive snake species and its impact on the island's native flora and fauna. Here, she quickly learned that science communication and community outreach are integral to conservation, all while falling in love with island life. In 2020, she returned to California to pursue her Master's at UC Santa Barbara, where she focused on marine resource management and environmental communication.
Caitie couldn't be more excited to combine reef restoration and strategic communication at Reef Renewal. Every day, she's inspired by Bonaire's people and creatures, both above and below water.
Meet the Board of Directors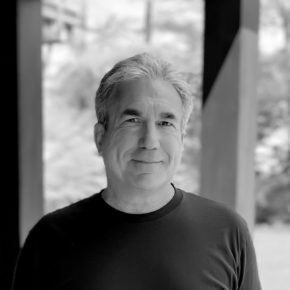 David J. Fishman
President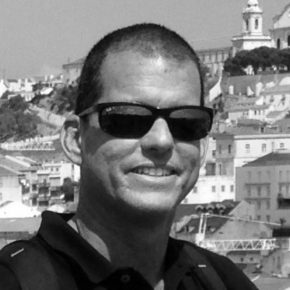 Augusto A. Montbrun
Secretary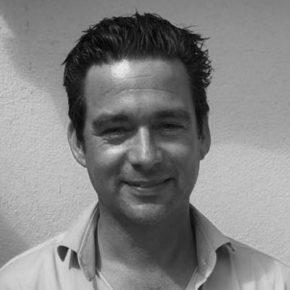 Paulus P. Coolen
Treasurer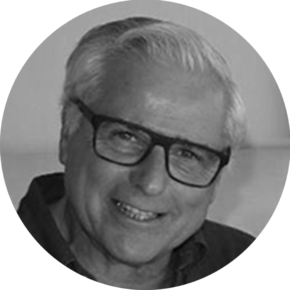 Martinus W.A. van der Valk
Director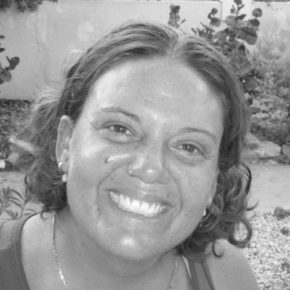 Christine Nicolaas
Director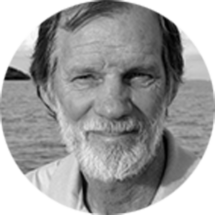 Ken Nedimyer
Technical Advisor
Ken Nedimyer is the founder of Reef Renewal International and the founder and former president of the Coral Restoration Foundation.  Ken has designed and set up coral nursery and reef restoration programs in over 12 different countries, has a degree in Marine Biology and has a life time of experience diving on coral reefs.  Ken played an important role in establishing the nursery and restoration program on Bonaire, and continues to work with the program managers at Reef Renewal Bonaire to share lessons learned in Bonaire and around the world.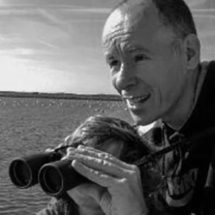 Dr. Erik Meesters
Scientific Advisor
Dr. Erik Meesters is a researcher, marine tropical ecologist and co-ordinator of policy supporting research on marine topics for the Caribbean Netherlands. He is also investigating about the long-term development of the reefs of Bonaire and Curacao since 1973 with  Wageningen Marine Research (WMR) in collaboration with the Netherlands Institute for Sea Research (NIOZ). Erik's specialties include coral reef ecology, generalized linear and additive mixed models and multivariate statistics.