Become a
and help us restore the reefs!
Ready to use your diving to restore the reefs? Want to learn coral gardening techniques? Is becoming a certified Reef Renewal volunteer something that interests you? The PADI Reef Renewal Diver Distinctive Specialty is a fun way to give your time and effort while taking concrete steps to improve Bonaire's reefs. Bring the science of reefs to life and do your part to rescue threatened and endangered ecosystems and species. Perfect for families, single divers, vacationers, school groups, and more!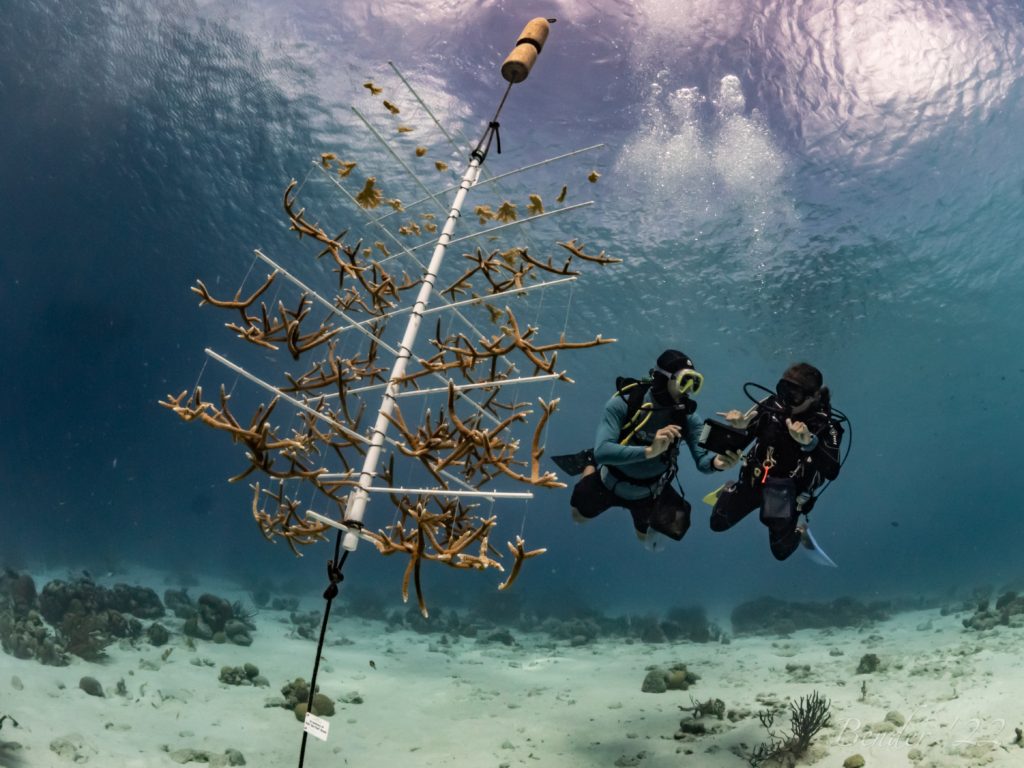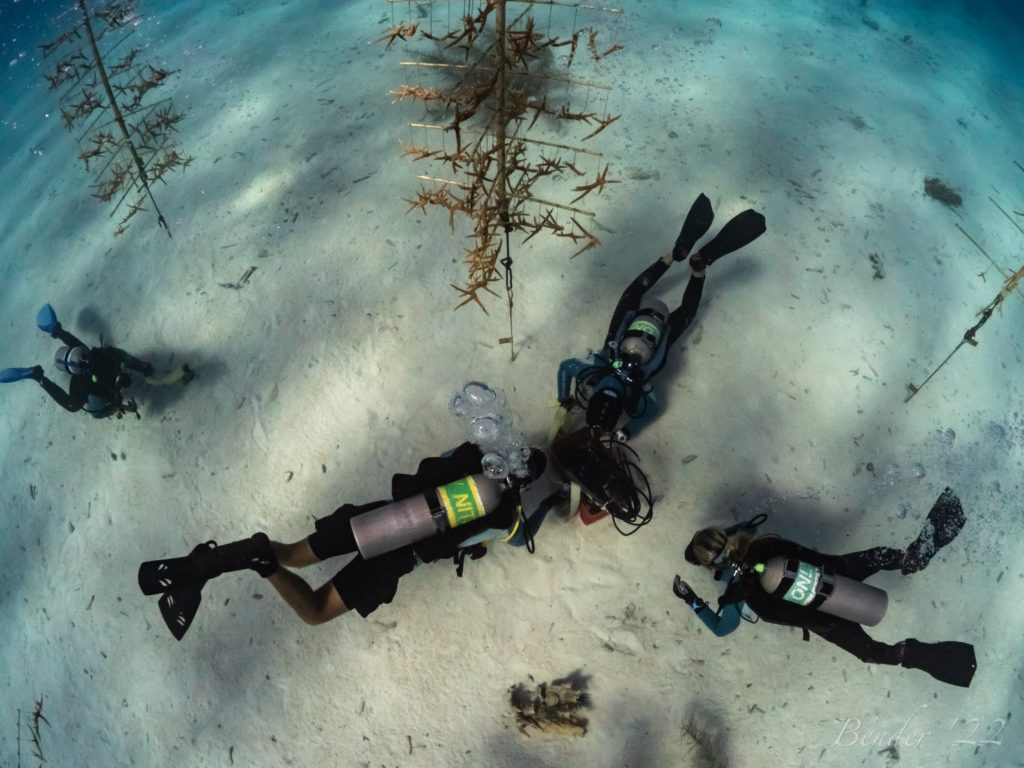 During this 3-dive course you will:
Get inspired during on-land interactive, hands-on lessons and skills practice
Maintain the coral nurseries while honing your buoyancy
Propagate new corals in the nurseries that will restore degraded reefs
Outplant corals back into the reef, leaving a living, lasting mark on Bonaire's reefs
Become a member of RRFB's volunteer ranks and join in volunteer dives throughout the year or whenever you return to Bonaire
Contact our partner dive shops to join the fun and become a coral lover!  Just click below on the partner dive shop that you want to contact to ask for more information about the PADI Reef Renewal Diver Distinctive Specialty.