Donations help us to directly make an impact
When you donate to Reef Renewal Foundation Bonaire you are directly funding Bonaire's coral reef restoration efforts. Your donation ensures the sustainability and growth of our programs, helping the foundation grow, outplant, and monitor corals on the reefs of Bonaire and Klein Bonaire. Your gift means that we can continue actively restoring coral reefs, together. Without the help of our donors, supporters and volunteers, we have been able to return 40.000 corals to the reefs already!
Your Donation at Work
When you donate to Reef Renewal Foundation Bonaire we are able to keep maintaining trees and producing corals in our innovative nurseries. We strive to make your gift work as hard as we do — propagating, outplanting and monitoring corals. Your support makes it possible for all of us to continue actively restoring Bonaire's coral reefs — helping restore coral reef ecosystems, advocating for marine wildlife, and being an integral part of preserving these aquatic treasures for future generations.
Thank you for your support!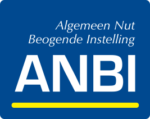 Reef Renewal Foundation Bonaire is a non-profit, non-governmental organization located in Bonaire. We have an official ANBI-status as designated by the Dutch Tax Administration (RSIN 825690468), and are accredited as a CAF America Validated Organization. Our Fiscal Identification Number is 303074802.