Every Contribution Matters
When you donate to Reef Renewal Foundation Bonaire, you're supporting the return of thousands of corals back to the reef. Your contribution ensures the sustainability and growth of our initiatives around the island- from larval propagation to local outreach and education. We rely on donations to scale up our efforts and diversify our restoration techniques, from the propagation of 5 different species in our nurseries to the long-term monitoring of outplanted coral colonies.
With the help of our donors, supporters and volunteers, we have been able to return over 50,000 corals to the reefs already!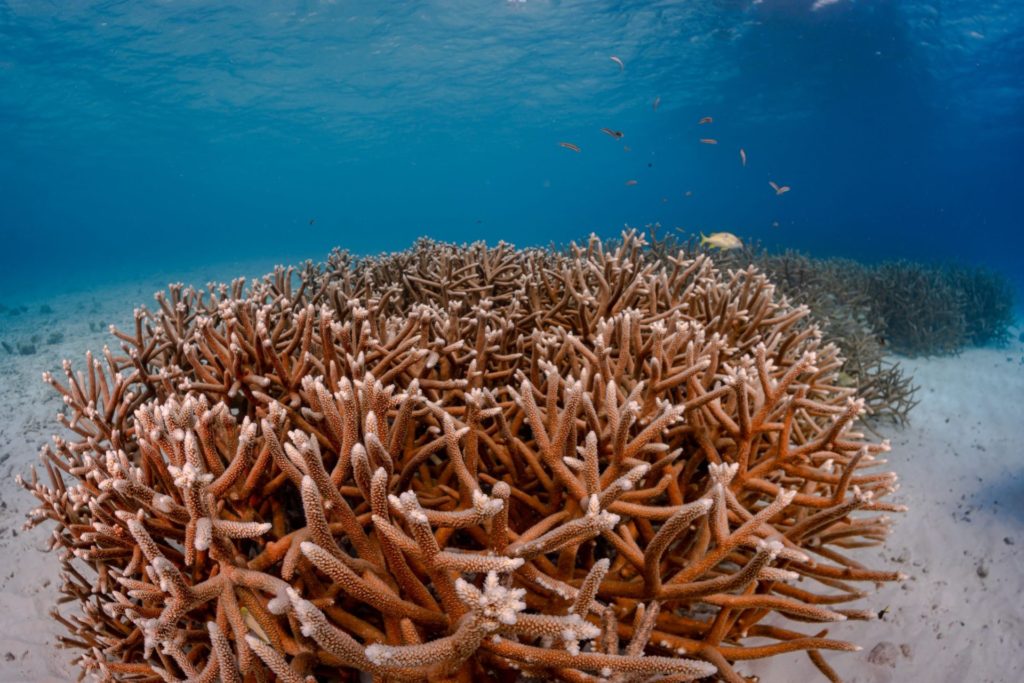 A thicket of staghorn coral at Jeff Davis, our restoration site with more than 3,000 corals
outplanted since 2015. Photo by David Fishman
Your Donation at Work
All donations go directly towards active restoration of coral reefs in Bonaire. Our team strives to make your gift work as hard as we do, involving our community every step of the coral restoration process. By supporting Reef Renewal Bonaire, you're advocating for all marine wildlife in the Dutch Caribbean and helping preserve healthy, coral reef ecosystems for future generations.
Make a one-time or monthly donation using the form on the right. Want to adopt a coral, nursery tree, or thicket for a loved one? Learn more about our adoption program below!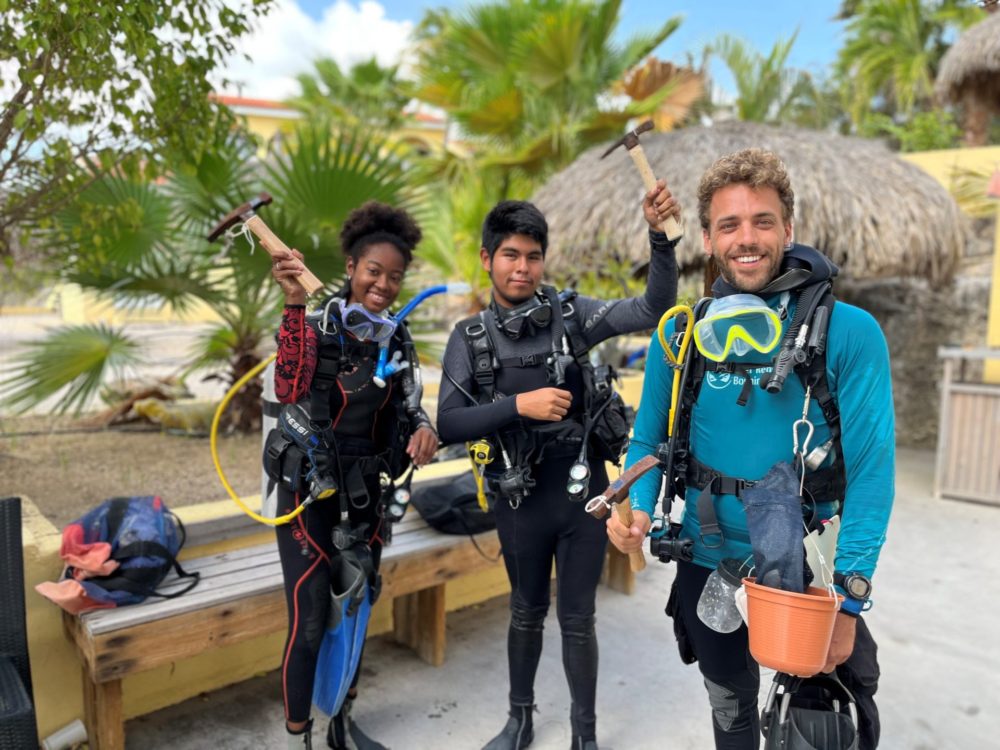 RRFB Staff with kids from our Jr. Rangers program, designed in collaboration with
STINAPA Bonaire to involve more young people in nature programs on Bonaire.
Thank you for your support!
Reef Renewal Foundation Bonaire is a non-profit, non-governmental organization located in Bonaire. We have an official ANBI-status as designated by the Dutch Tax Administration (RSIN 825690468), and are accredited as a CAF America Validated Organization. Our Fiscal Identification Number is 303074802.