Adopt a Coral Thicket and build a reef.
Support our cause and help us protect and restore the reefs around Bonaire. You can help us and adopt a coral thicket for $1000, and therefor contribute and restore our beautiful reefs. Thanks to the help of our donors, over 15,000 corals grow in RRFB 10 nurseries, more then 130 trees and over 35.000 corals have been already outplanted back to Bonaire's reefs.
Corals in our nursery are being cared for by our staff and volunteers for six to nine months. When they reach competent size, they are outplanted at restoration sites and regularly monitored.
With your adoption you'll receive: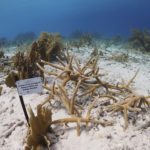 Personalized Underwater Thicket Tag
You will get a personalized underwater thicket tag placed on your adopted coral thicket. Here you can put your name, you family's name, or something else completely!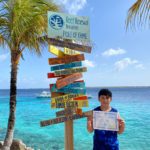 Pole of Fame
You will get a personalized, hand-crafted driftwood sign on the Reef Renewal Foundation Bonaire Pole of Fame!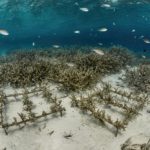 Digital Image of your Thicket
We will send you a beautiful picture of your coral thicket on the reef, where it will grow forever.
Certification of Adoption
You will receive official proof of you coral adoption, with your name or the name of someone else if the donation is a gift.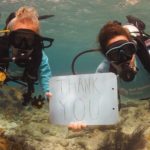 Letter of Appreciation
We appreciate all the help we can get, and $1000 goes a long way. You will receive a letter of appreciation in recognition of your support.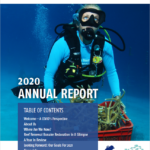 RRFB Annual Report
With your permission, you'll receive recognition in the Reef Renewal Foundation Bonaire Annual Report.
Yes, I want to Adopt a Coral Thicket
Reef Renewal Foundation Bonaire is an official ANBI as designated by the Dutch Tax Administration (RSIN 825690468) which can be verified here. Our Fiscal Identification Number is 303074802.