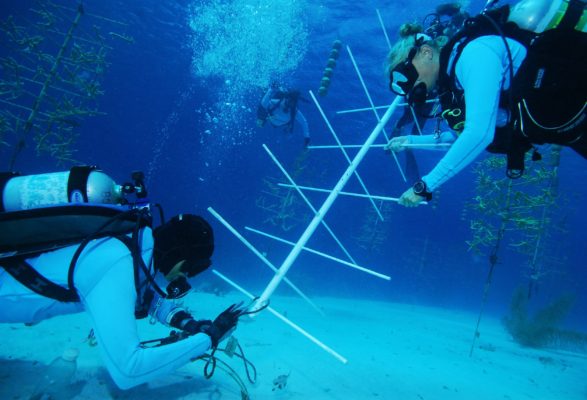 Who we are
Our project began with just two small nurseries, a few corals, and the local support of the Bonaire government and STINAPA. Today, with the help of 12 partner diveshops around the island and a dedicated team of volunteers, Reef Renewal Foundation Bonaire has outplanted over 55,000 corals back to the reef.
The Team
The dedicated team of RRFB works tirelessly to restore Bonaire's reef one coral at the time. We are a multidiceplinary team from different regions of the world, with different bckgrounds, but all striving toward the same goal.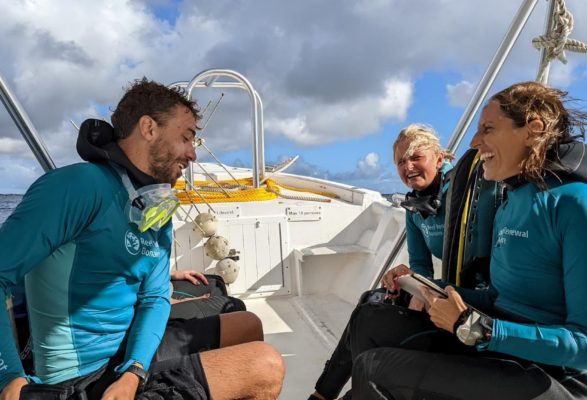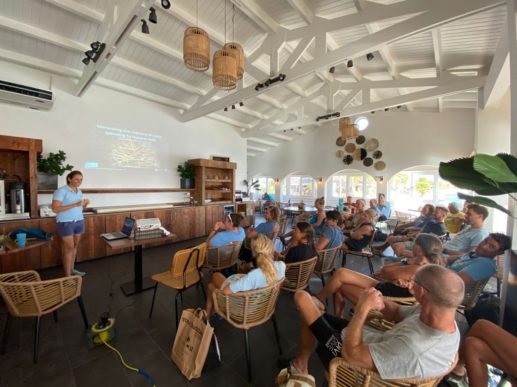 Partners
We work closely with dive shop centers, resorts, boat operators, and instructors, that demonstrate their support for Reef Renewal Foundation Bonaire. Each one serves as an active center of outreach and education for reef restoration here on Bonaire.
Annual Reports
We are proud to present these reports of our annual accomplishments. Read on to download our Annual Reports for the last few years.