Join our coral adoption program and help us save our reefs
The Coral Adoption Program is designed to provide a tangible way to engage in Reef Renewal Foundation Bonaire's coral restoration efforts. Whether you adopt a coral, nursery tree, or thicket, your donation gets put directly to work restoring Bonaire's reefs.
Through your adoption you are not only advocating for this critical and diverse marine habitat but also setting an example for the entire dive community. Thanks to our donors are we have been able to outplant more then 50.000 corals back on the reef.
Choose your adoption level
Adopt a Coral
Want to contribute to our cause, give a gift, and you love corals? Then adopting a single symbolic coral in our nurseries is the choice for you!
Adopt a Coral Tree
Want to make a bigger impact? You can adopt one of our coral nursery trees with over 100 corals growing in there! Find out how we thank you for this generous donation.
Adopt a Thicket
Want to build your own reef? Then adopting a coral thicket is the choice for you! By adopting a thicket your outplanted corals will live and grow (hopefully) for years to come!
Your Donation at Work
When you give to Reef Renewal Foundation Bonaire we are able to keep producing and maintaining corals in our innovative nurseries. We strive to make your gift work as hard as we do — cleaning trees, outplanting corals, and monitoring thickets. Your support makes it possible for all of us to continue actively restoring Bonaire's coral reefs — helping restore coral reef ecosystems, advocating for marine wildlife, and being an integral part of preserving these aquatic treasures for future generations.
Thank you for your support!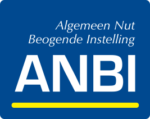 Reef Renewal Foundation Bonaire is a non-profit, non-governmental organization located in Bonaire. We have an official ANBI-status as designated by the Dutch Tax Administration (RSIN 825690468), and are accredited as a CAF America Validated Organization. Our Fiscal Identification Number is 303074802.