Reef Renewal Foundation Bonaire is excited to announce to have received a grant provided by the IUCN through the BEST 2.0+ Programme funded by the European Commission, to further support the project "Larval propagation: an innovative technique to scale-up Bonaire's reef restoration program" in partnership with SECORE International.
Larval propagation techniques
The project, which will continue till the end of 2022, aims to prove the viability of the larval propagation technique in Bonaire, as well as scale-up even further the current restoration effort.
Since 2019, RRFB has been working together with SECORE International to bring and further develop the use of the larval propagation technique in Bonaire. By taking advantage of corals' natural sexual reproduction, larval propagation has the potential to produce millions of genetically unique coral offspring. This technique also allows RRFB to work with an increased variety of coral species.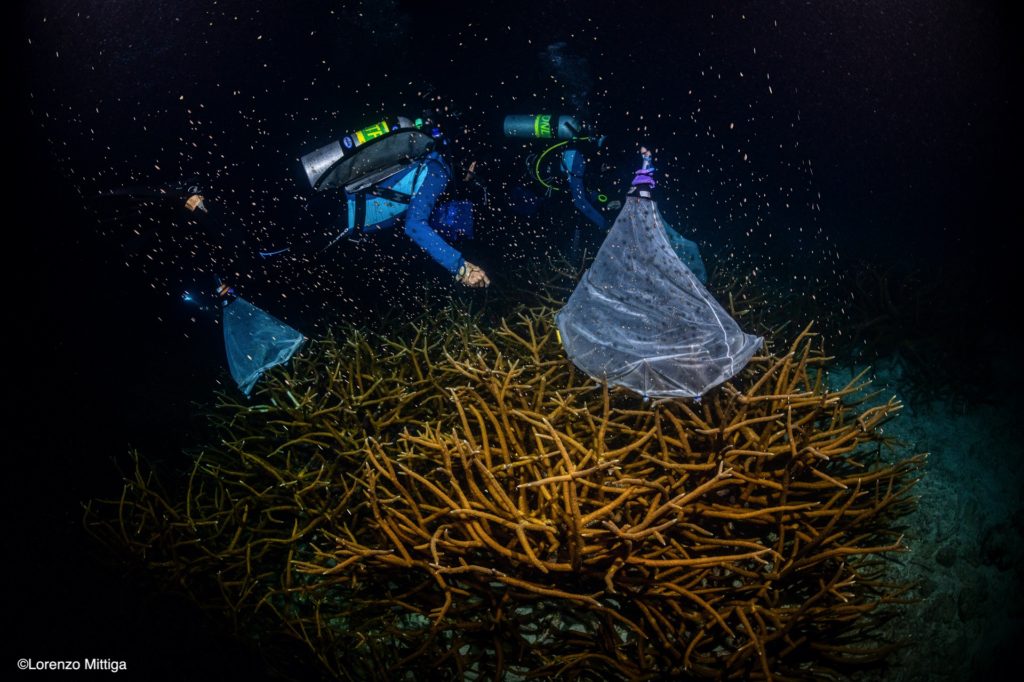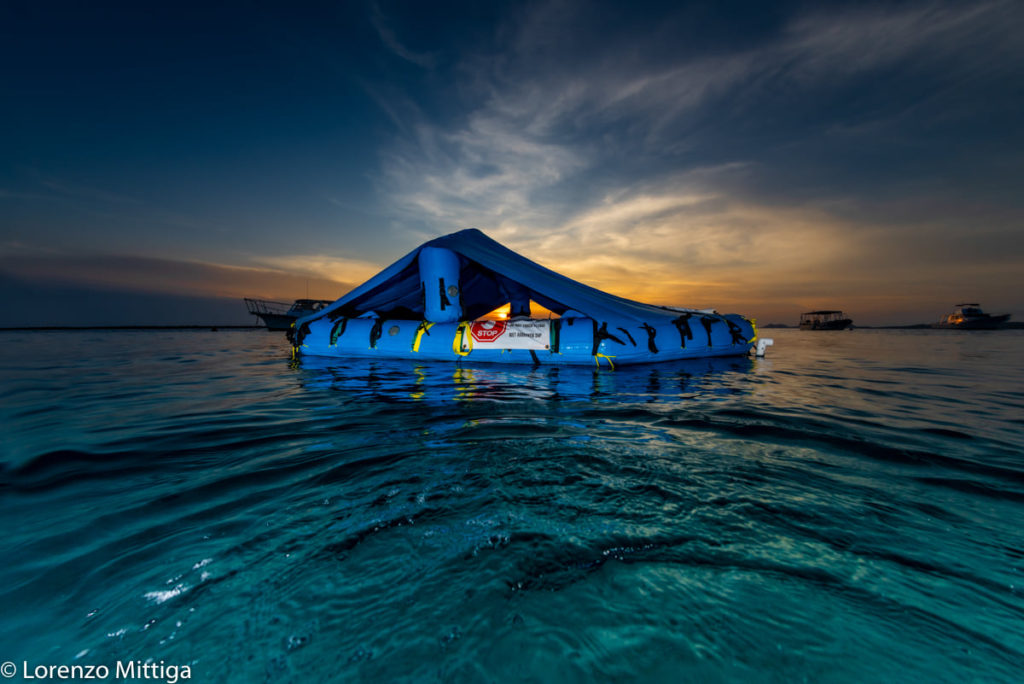 Aiding the recovery of degraded populations
Although some reefs in Bonaire still feature significant populations of some coral species, if they can't reproduce through sexual reproduction, they may already be effectively extinct. For this reason, rearing larvae of ecologically important coral species is a critical method to aid the recovery of degraded populations. In addition, through this method it is possible that new corals will emerge that are better capable of coping with the altered conditions on modern Caribbean reefs.
Building capacity and scale-up restoration activities
The funding through BEST2.0+ will allow RRFB to build capacity and increase the knowledge necessary to scale-up the core coral restoration activities, based on fragmentation, and extending them to other damaged reef areas and coral species. The baseline data that will be gathered during this project will be used to provide feedbacks on methodologies (collection, fertilization, larval rearing, monitoring, etc.) and technologies (for example, rearing pools, settlement substrate) and to further increase the success of future projects replication. More than 3,000 Seeding Units and with coral settlers of at least three different corals species are planned to be outplanted on different degraded reef areas, although the large amount of larvae produced in excess will be released in the ocean and likely settle in nearby areas, extending the benefit of the project beyond the outplanting areas.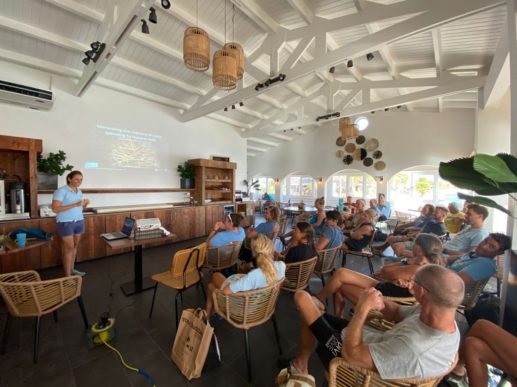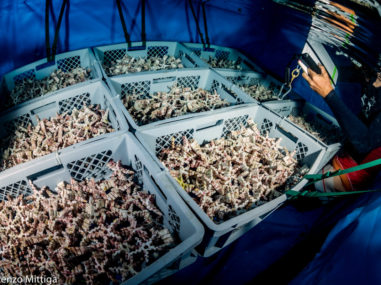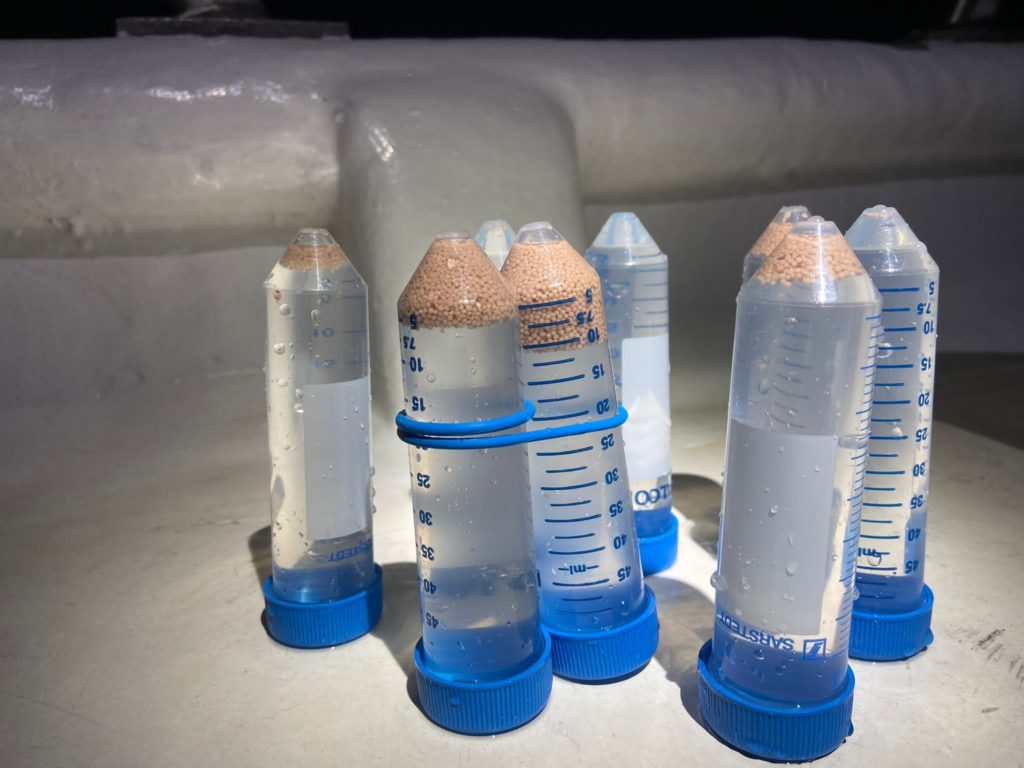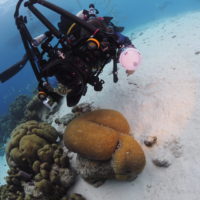 The entire project will be captured on video to share and promote the larval propagation activities in Bonaire. The short video documentary will allow RRFB to promote awareness and inform the general public about coral restoration, ensuring the continuity of the project beyond the project duration.